ProQR nominates Bart Filius, COO and CFO at Galapagos and Theresa Heggie, Head of CEMEA at Alnylam for its Supervisory Board
18 April 2019 at 7:00 AM EDT
LEIDEN, Netherlands & CAMBRIDGE, Mass., April 18, 2019 (GLOBE NEWSWIRE) -- ProQR Therapeutics N.V. (Nasdaq:PRQR), a company dedicated to changing lives through the creation of transformative RNA medicines for the treatment of severe genetic rare diseases, has nominated Bart Filius, Chief Operating Officer (COO) and Chief Financial Officer (CFO) at Galapagos NV and Theresa Heggie, Senior Vice President, Head of Canada, Europe, Middle East and Africa (CEMEA) at Alnylam Pharmaceuticals to join the Supervisory Board, subject to approval by shareholders at the Annual Meeting of Shareholders. Mr. Filius will also become chair of the Board Audit Committee upon his election to the board.
"I am excited to welcome both Theresa and Bart to the Supervisory Board at a pivotal point in ProQR's advancement to become a fully integrated inherited retinal disease company," said Daniel A. de Boer, CEO at ProQR. "Theresa brings significant global commercial and operational expertise in rare diseases and with Bart, we will add significant operational expertise and financial acumen to our Board. Both will contribute strategic insights in areas critical to our future success and our ability to execute on Vision 2023."
Bart Filius joined Galapagos in 2014 as CFO and added the role of COO in 2017. Prior to joining Galapagos, Mr. Filius held a variety of executive positions at Sanofi, where he was Vice President, CFO Europe, Country manager for The Netherlands and Vice President for Mergers & Acquisitions. Prior to joining Sanofi, Mr. Filius was a strategy consultant at Arthur D. Little. Mr. Filius has an MBA degree from INSEAD and a bachelor's degree in business from Nyenrode University.
Theresa Heggie currently serves as Senior Vice President, Head of CEMEA at Alnylam Pharmaceuticals. She previously served in senior commercial and operating roles at Shire where she built the EMEA rare disease business and led the Global Commercial Operations and, following Shire's acquisition of Jerini, served as its Chief Executive Officer. Earlier in her career, Ms. Heggie held increasingly senior positions in the commercial organizations at Janssen Pharmaceuticals and Baxter Healthcare. Ms. Heggie has also been a board member at SOBI (Swedish Orphan Biovitrum) and currently serves on the board of BioCryst. She received a BSc from Cornell University.
About ProQR
ProQR Therapeutics is dedicated to changing lives through the creation of transformative RNA medicines for the treatment of severe genetic rare diseases such as Leber's congenital amaurosis 10 and Usher syndrome type 2. Based on our unique proprietary RNA repair platform technologies we are growing our pipeline with patients and loved ones in mind.
*Since 2012*
FORWARD-LOOKING STATEMENTS
This press release contains forward-looking statements. All statements other than statements of historical fact are forward-looking statements, which are often indicated by terms such as "anticipate," "believe," "could," "estimate," "expect," "goal," "intend," "look forward to", "may," "plan," "potential," "predict," "project," "should," "will," "would" and similar expressions. Forward-looking statements are based on management's beliefs and assumptions and on information available to management only as of the date of this press release. Our actual results could differ materially from those anticipated in these forward-looking statements for many reasons, including, without limitation, risks associated with our clinical development activities, including that positive results observed in our prior and ongoing studies may not be replicated in later trials or guarantee approval of any product candidate by regulatory authorities, regulatory review or approval process, manufacturing processes and facilities, regulatory oversight, product commercialization, intellectual property claims, and the risks, uncertainties and other factors in our filings made with the Securities and Exchange Commission, including certain sections of our annual report filed on Form 20-F. Given these risks, uncertainties and other factors, you should not place undue reliance on these forward-looking statements, and we assume no obligation to update these forward-looking statements, even if new information becomes available in the future, except as required by law.
ProQR Therapeutics N.V.
Investor Contact:
Hans Vitzthum
LifeSci Advisors
T: +1 617-535-7743
hans@lifesciadvisors.com
Media Contact:
Sara Zelkovic
LifeSci Public Relations
T: +1 646 876 4933
Sara@lifescipublicrelations.com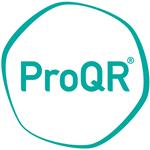 Source: ProQR Therapeutics N.V.